la siempre habana (2006)
Etchings. Numbered prints on paper. A selection of prints from printmaking apprenticeship.
La Siempre Habana is a gallery and printmaking workshop, directed by Cuban artist Luis Miguel Valdés. Located in the heart of Coyoacán, in Mexico City, it was the ideal environment for me to learn the art of etching and printmaking. Thanks to the excellent guidance of Luis Miguel, I was able to complete three projects, from sketch to the printing of a final edition. I am grateful to my teacher and his two skilled technicians Braulio and Sam, anonymous artists who's every day work makes possible the execution of great works of art.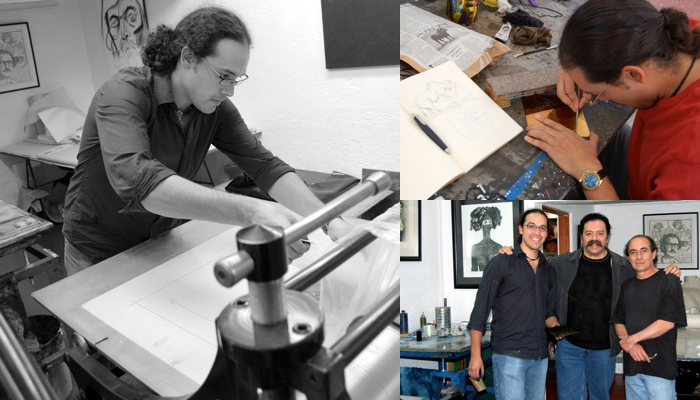 With Alberto Ángel "El Cuervo" and Luis Miguel Valdés.
Taller La Siempre Habana, Mexico, 2006.